Red Deer, Sylvan Lake, Lacombe Mortgage Links
Latest Mortgage News

-2019-06-12-
Why Canada's mortgage regulator thinks the stress tests a...

-2019-06-10-
What you'll spend on the 10 most common home renovation p...

-2019-06-05-
Metro Vancouver home sales up 'modestly' in May: Real Est...
Mortgage Links
Lenders we deal with...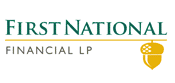 Credit Repair for people in Red Deer

Bad credit rating can be gut-wrenching and humiliating ... we have options!


If you live in and around the Red Deer ,Sylvan Lake, Lacombe and Innisfail Alberta areas we can help you out with our credit repair solutions.


"Life is what happens when you're busy making other plans." ...and sometimes things get out of control. A bad credit rating can be gut-wrenching and humiliating as well as just plain bad news. We see all kinds of credit ratings every day and we have the strategies to help improve and even heal, damaged credit. You may be surprised to know that you can still obtain a mortgage. Whether you've had a bankruptcy or your credit is only slightly bruised, you can obtain financing.

As mortgage professionals, we have access to non-traditional lenders who offer financing solutions to individuals who have some credit challenges that cannot be addressed by the major financial institutions. Together we can quickly assess your situation and decide on the best way to move forward. The worst you can do is do nothing.


Give us a call today!
What's Next ?


Call to review your mortgage strategy


Apply Online or Download a Fax Form


Review other Red Deer mortgage services

*Subject to approved credit, income verification and meeting lending credit granting criterea. Applies to residential mortgages only and some conditions may apply. O.A.C., E.O.E All content is subject to change without notice.