Red Deer, Sylvan Lake, Lacombe Mortgage Links
Latest Mortgage News

-2019-06-12-
Why Canada's mortgage regulator thinks the stress tests a...

-2019-06-10-
What you'll spend on the 10 most common home renovation p...

-2019-06-05-
Metro Vancouver home sales up 'modestly' in May: Real Est...
Mortgage Links
Lenders we deal with...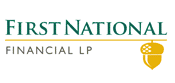 Financing Investment & Vacation Properties

Investment properties are now accessible to many people in Red Deer, Sylvan Lake, Lacombe and Innisfail Alberta.


Investment properties - particularly smaller, residential real estate - are now accessible to many people living in and around the Red Deer areas. And as any homeowner will confirm, real estate has been one of the most attractive investment categories in Alberta for the past decade. If you're considering an investment in real estate, start by having a conversation with an experienced Mortgage Broker, to explore some of the innovative new options and great rates available today.


Vacation Homes


There are many people in Red Deer jumping at the chance to own a recreational property. The aging baby boomer population is flush with capital and an insatiable desire for a waterfront or other recreational property. And with the advent of better roads, Internet and telephone service, satellite service, and winterization expertise, people are realizing that vacation properties can make ideal retirement homes. No longer just perceived as a welcome retreat from the city, a second home is now viewed as a solid financial investment with the added value of a potential retirement property.


Give us a call today!
What's Next ?


Call to review your mortgage strategy


Apply Online or Download a Fax Form


Review other Red Deer mortgage services

*Subject to approved credit, income verification and meeting lending credit granting criterea. Applies to residential mortgages only and some conditions may apply. O.A.C., E.O.E All content is subject to change without notice.